Use and Care
A comprehensive Use and Care Guide  is included with every fountain. This helpful document guides you through the unpacking procedures, general use and care, winter storage and details the warranty policies and procedures. We recommend reviewing this document in detail before proceeding with assembly.
Assembly
An instruction manual is included with each fountain detailing the assembly steps and techniques and should be reviewed before you begin assembly. If you've lost, misplaced or if instructions were not included, you can try searching for them in our Assembly Instructions Archive or look for an assembly video on our YouTube channel.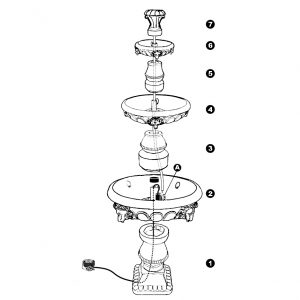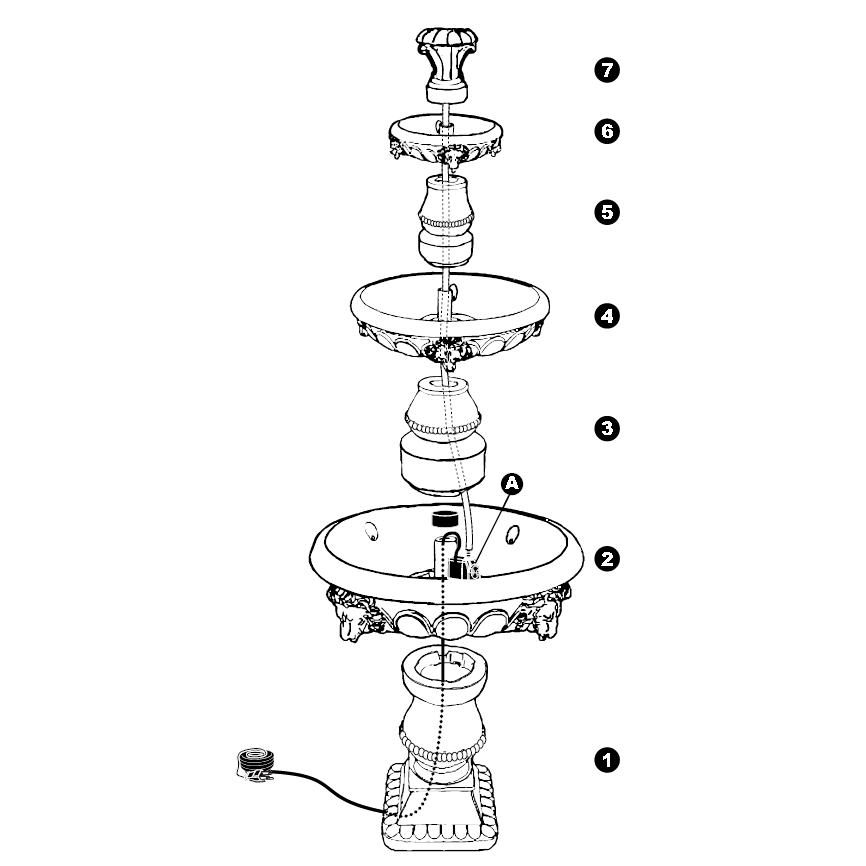 Fountain Know-How

Our fountains are designed with longevity and ease of use in mind but they will require maintenance and sometimes, a bit of troubleshooting to keep them running properly.  Our Fountain Know-How Guide summarizes the essentials of ownership.
Fountain Pump Basics
Our energy efficient fountain pumps are very robust, but will require maintenance from time to time.  Here, we provide an overview of the features of our fountain pumps along witth some maintenance tips:
Small to Medium Sized Fountain Pumps
Medium to Large Sized Fountain Pumps