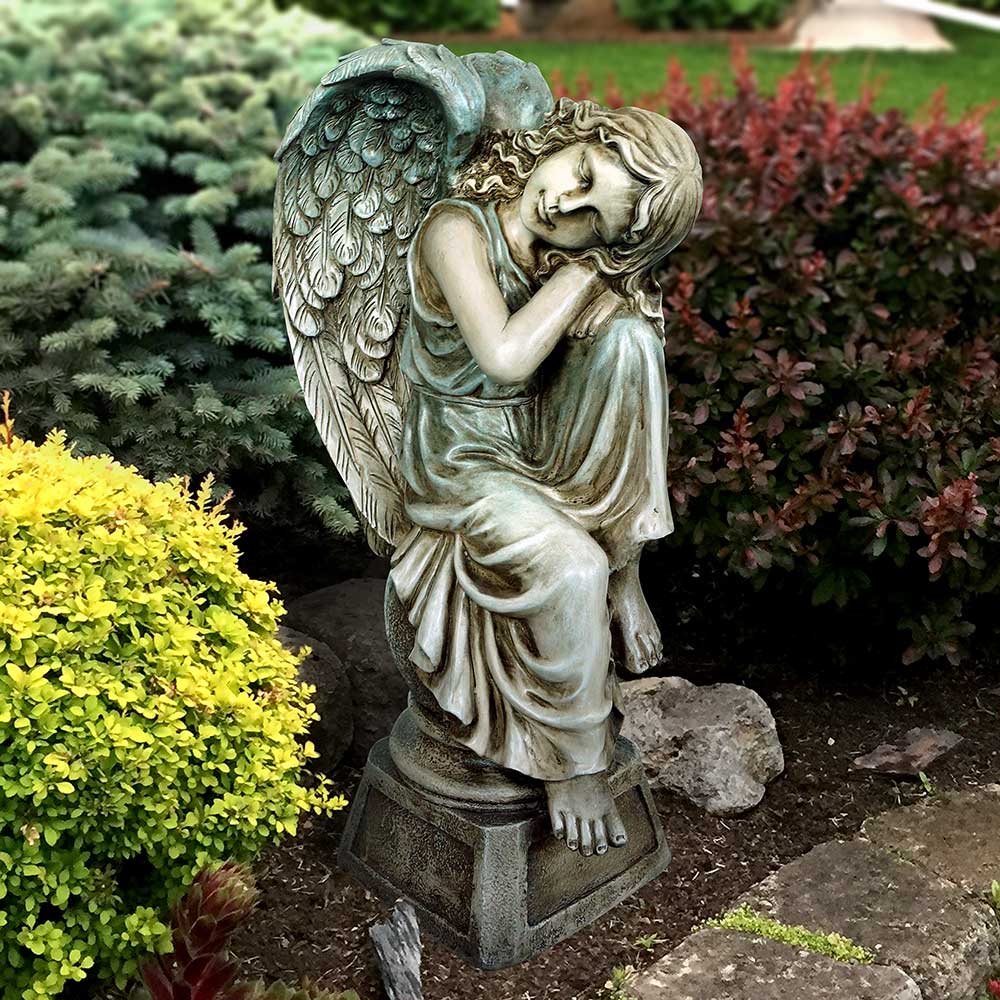 Indoor/Outdoor Statue

Height:

28″

(71 cm)

Weight:

23.2 lbs

Item#: AD12092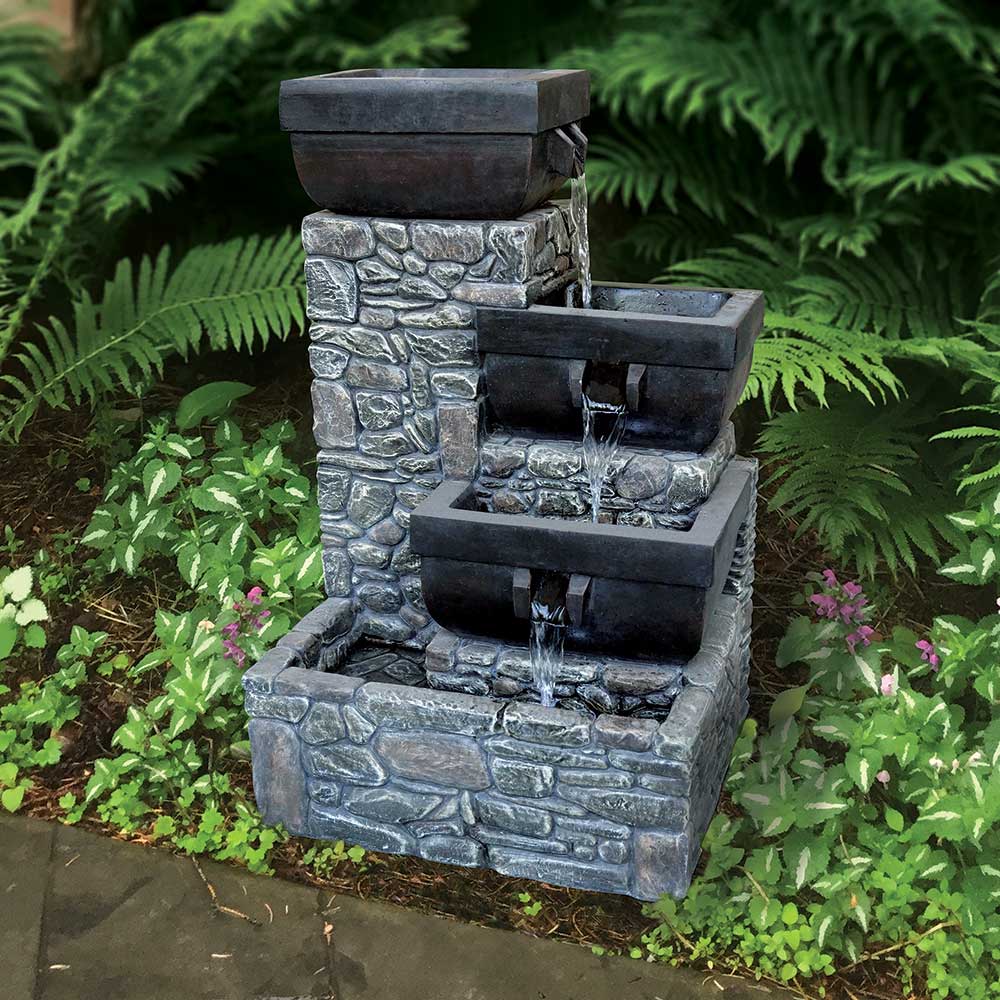 Outdoor Fountain

Height:

22.5″

(57 cm)

Weight:

25.4 lbs

Item#: AD95810
Includes: Energy Efficient Pump and

LED Lighting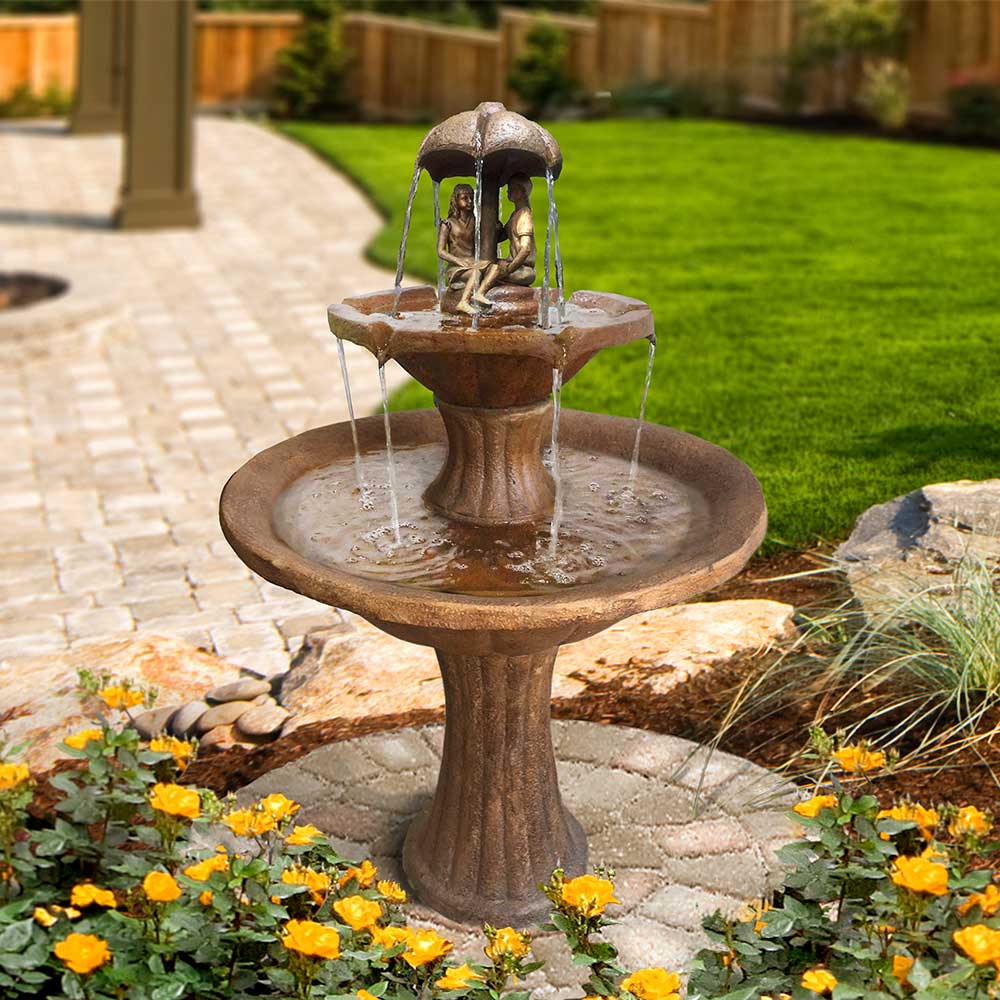 Outdoor Fountain

Height:

41.75″

(106 cm)

Weight:

66.2 lbs

Item#: AD92003

Includes: Energy Efficient Pump
We recommend considering safety when choosing your pond location and style, especially if children or pets have access to the area.
Please check local building codes regarding maximum depths, and whether fencing or protective barriers are required to restrict access.
Ensuring the area is free from any underground utilities before digging begins is also essential. Remember: "Call before you dig"!
Pump Safety
Our pond pumps are carefully inspected and tested to ensure both safety and operating performance. However, failure to follow the included instructions and warnings may result in pump damage and/or serious injury. There will be no liability for …
Canada's choice for Garden Decor and Pond Products