Sprinkling Tap
Outdoor Fountain
Height: 34″ (86 cm) Weight: 6 lbs Item#: AD99004W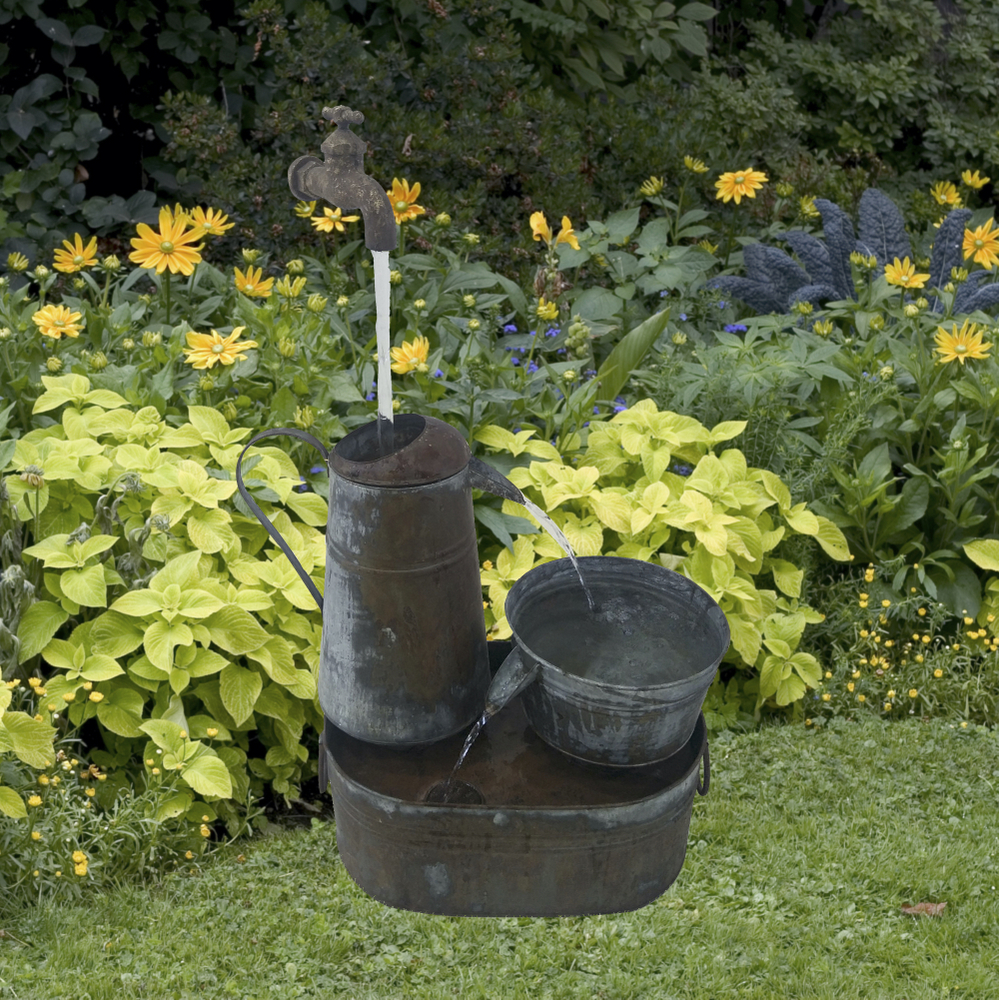 Made With:
Weather-safe, painted metal
Assembles In Minutes
Secure Simple Assembly
Add Water, Plug In, Enjoy
tranquilWater Sound
360 Degree Fountains, Deck & Tabletop Fountains, Fountains , homedepot.ca, NEW
Sprinkling Tap Outdoor Fountain is available at:
Sprinkling Tap Outdoor Fountain details:
Sprinkling Tap Fountain AD99004W - 34 in Outdoor garden accent includes: Energy efficient pump. Made with Weather-safe, painted metal
Dimensions:

11″ L x

22″ W x

34″ H

Weight:

6 lbs
This product is not intended for use in freezing temperatures. Empty, dry and store this product prior to these temperatures setting-in. See owner's manual Use Care and Warranty Guide, Fountain Maintenance and Warranty Policy for more information.
Styles and colours may not be exactly as shown. We reserve the right to make changes to enhance quality and appearance.
Sprinkling Tap Outdoor Fountain is compatible with:
Questions about the Sprinkling Tap Outdoor Fountain?
If you have any questions or comments we would like to hear from you. Questions can be emailed to , or by filling out the form below. If you're experiencing a warranty related issue we can assist better in the warranty section.