Fixing a small, clean break is easy with a strong holding clear glue.
We use and recommend LePage Super Glue Ultra Gel Control for these types of repairs however a similar "super glue" can be used in its absence.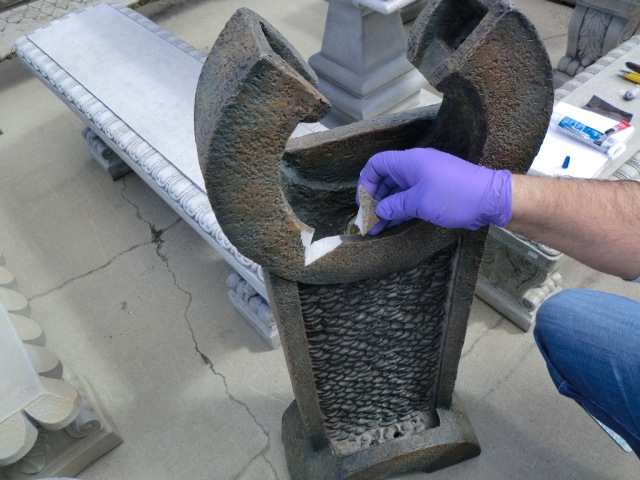 Step 1 – Be sure the area and broken piece are clean of any debris. A light sanding will help the glue adhere to both pieces.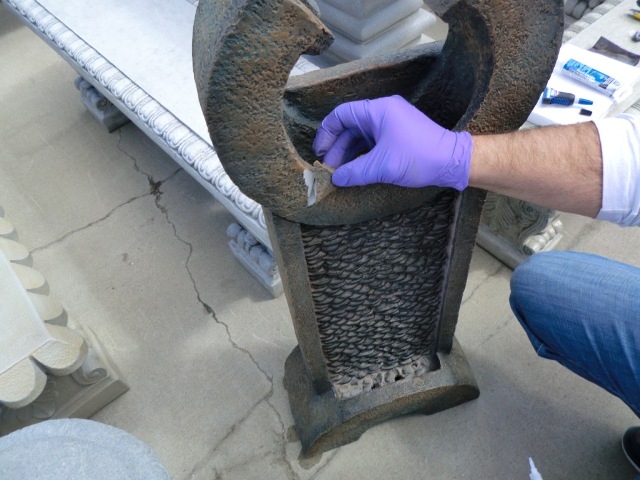 Step 2 – Apply the glue then position the broken piece in place. Use a wet cloth to wipe away any excess glue once you have positioned the piece.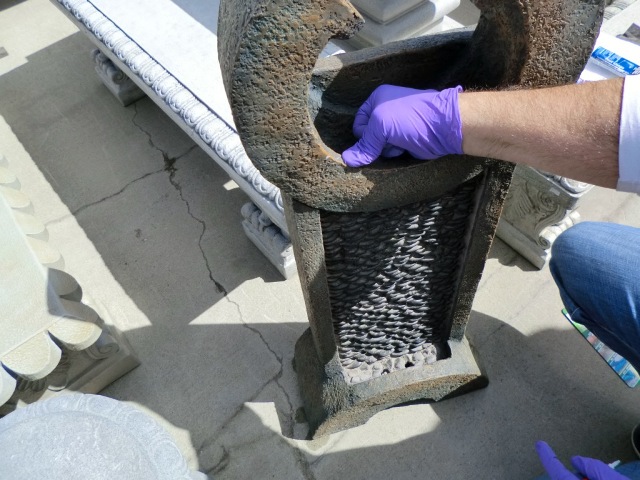 Step 3 – Firmly hold the piece in place until the piece has set. (See the manufacturer's suggestions for setting time.)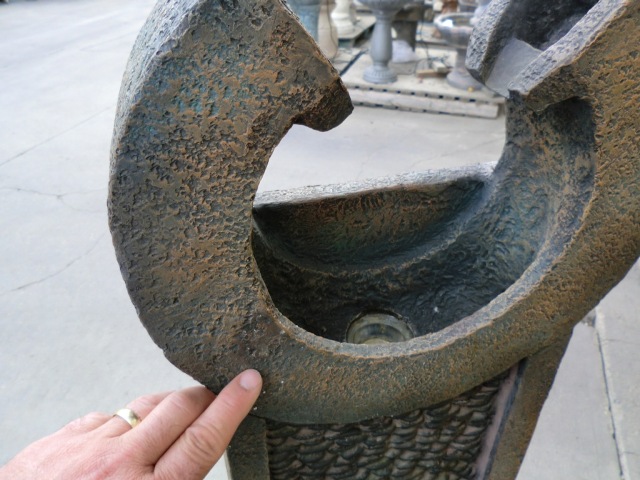 Step 4 – Apply a dab of paint (if needed) to help hide the seam of the break.