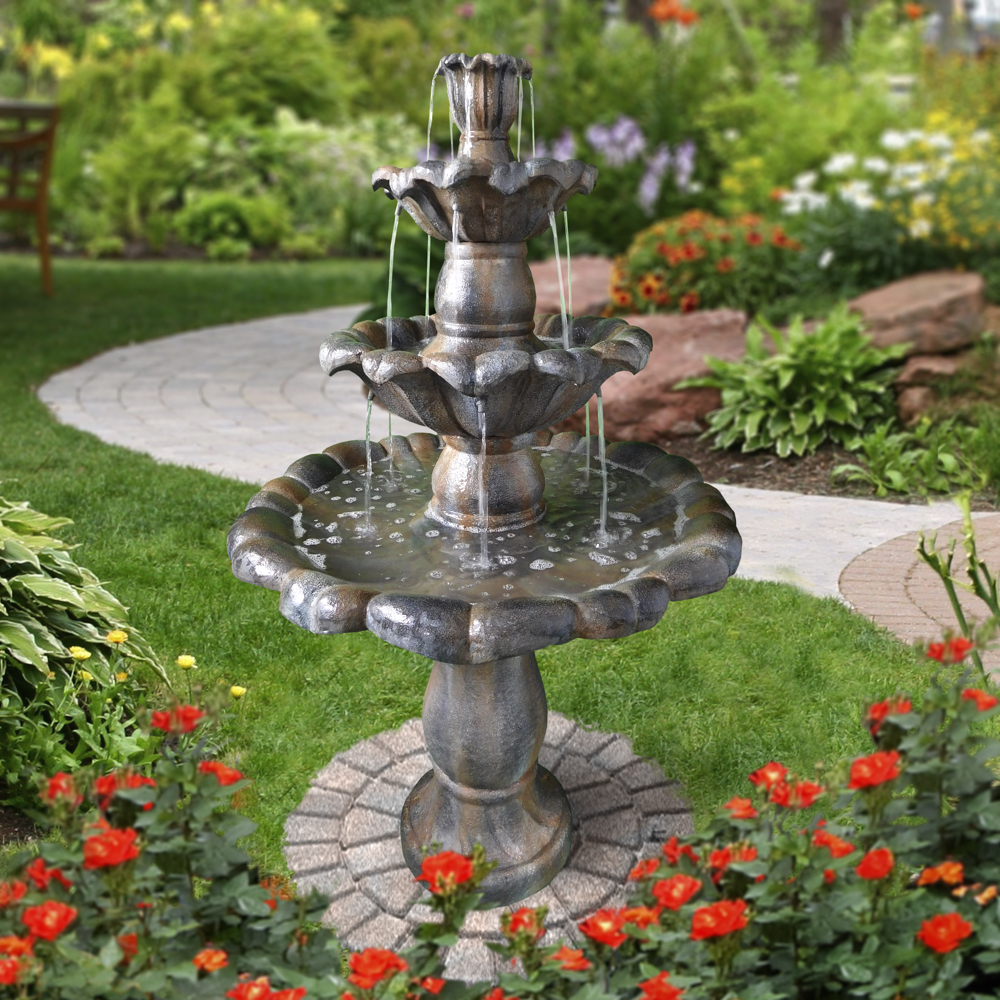 Outdoor Fountain

Height:

56″

(142 cm)

Weight:

103.7 lbs

Item#: AD93631

Includes: Energy Efficient Pump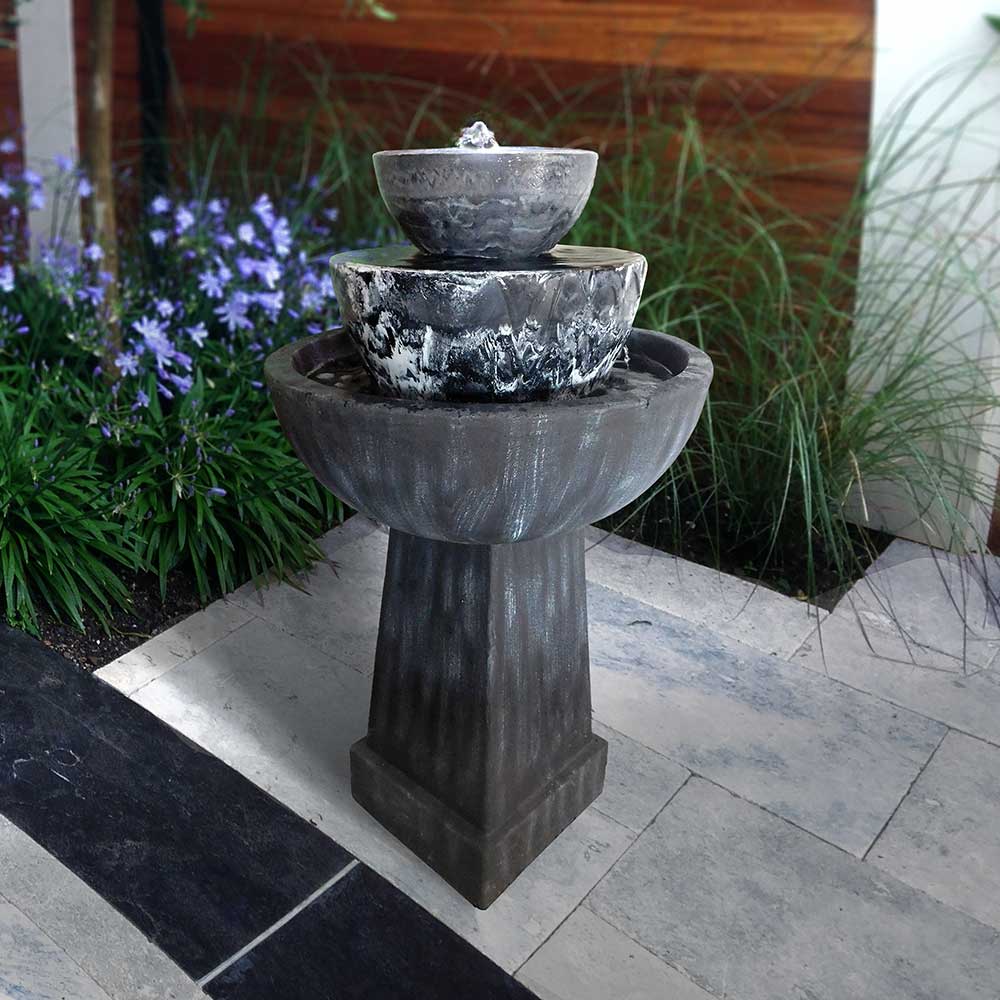 Outdoor Fountain

Height:

35.5″

(90 cm)

Weight:

44.1 lbs

Item#: AD95114
Includes: Energy Efficient Pump and

LED Lighting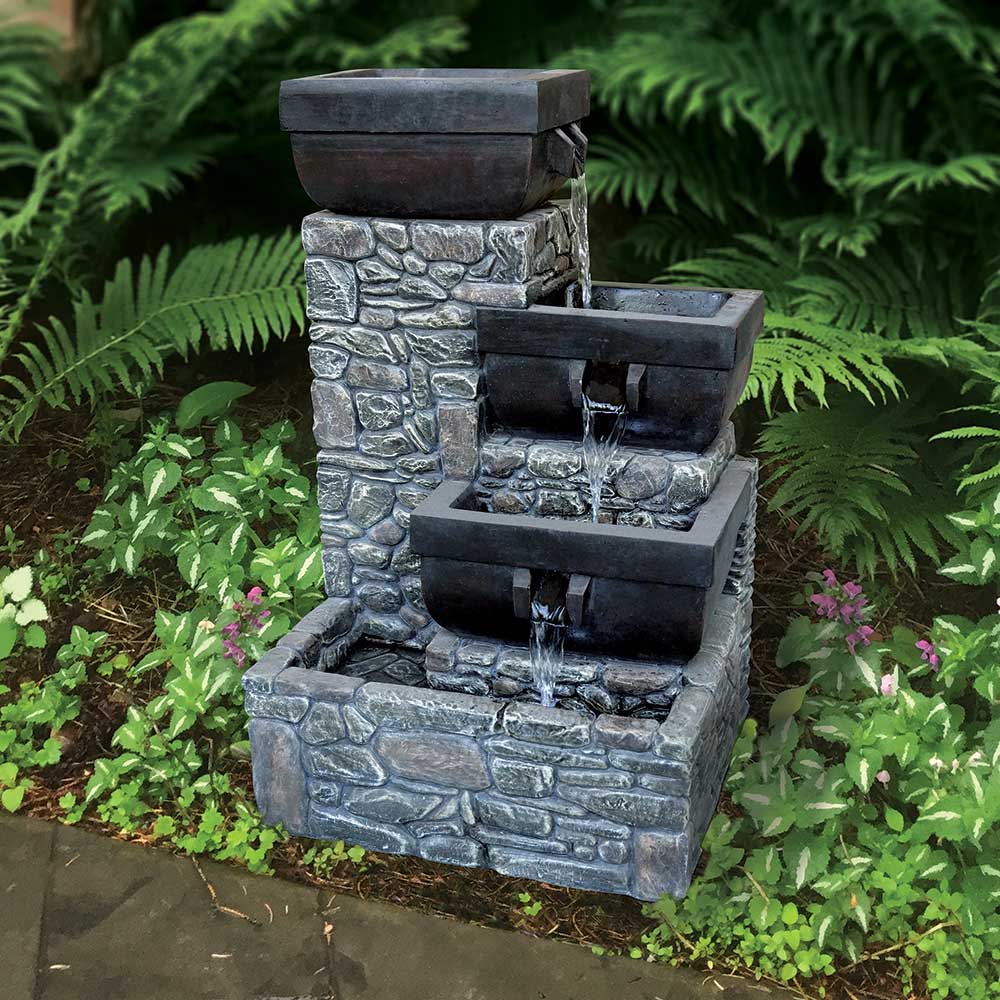 Outdoor Fountain

Height:

22.5″

(57 cm)

Weight:

25.4 lbs

Item#: AD95810
Includes: Energy Efficient Pump and

LED Lighting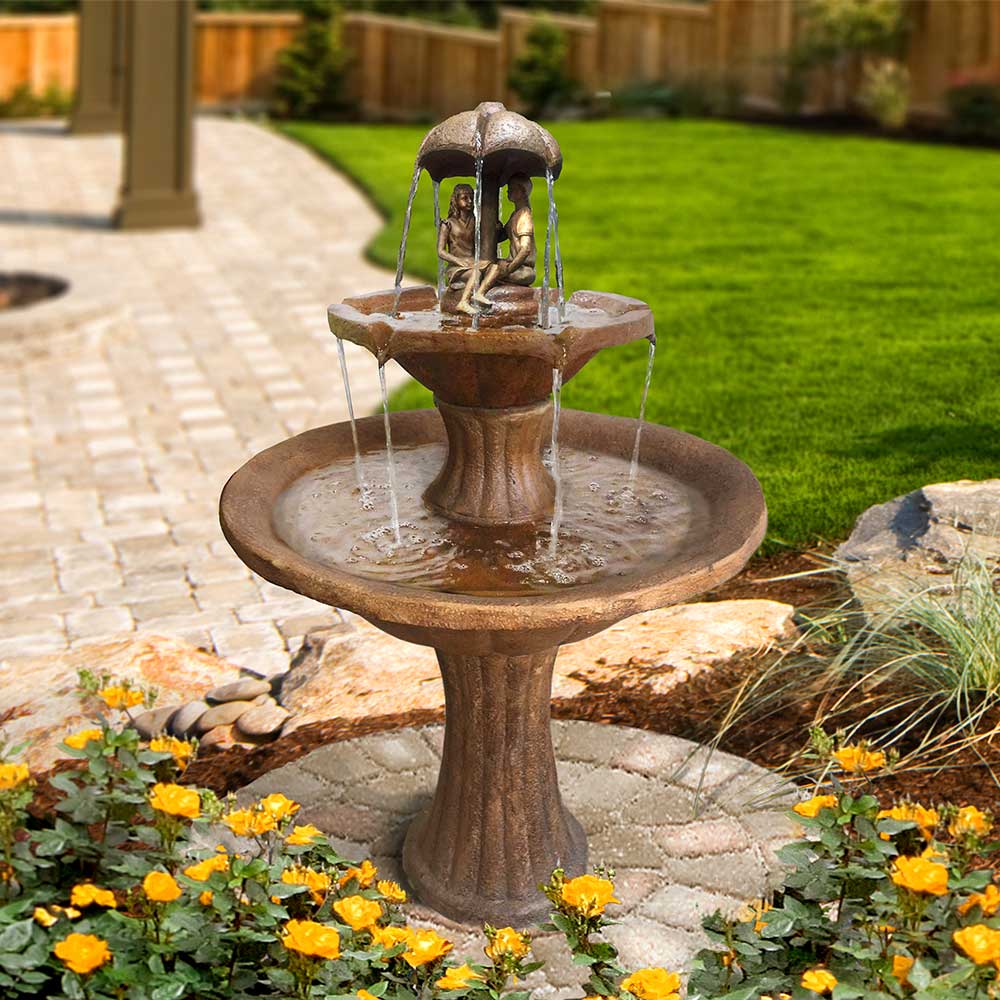 Outdoor Fountain

Height:

41.75″

(106 cm)

Weight:

66.2 lbs

Item#: AD92003

Includes: Energy Efficient Pump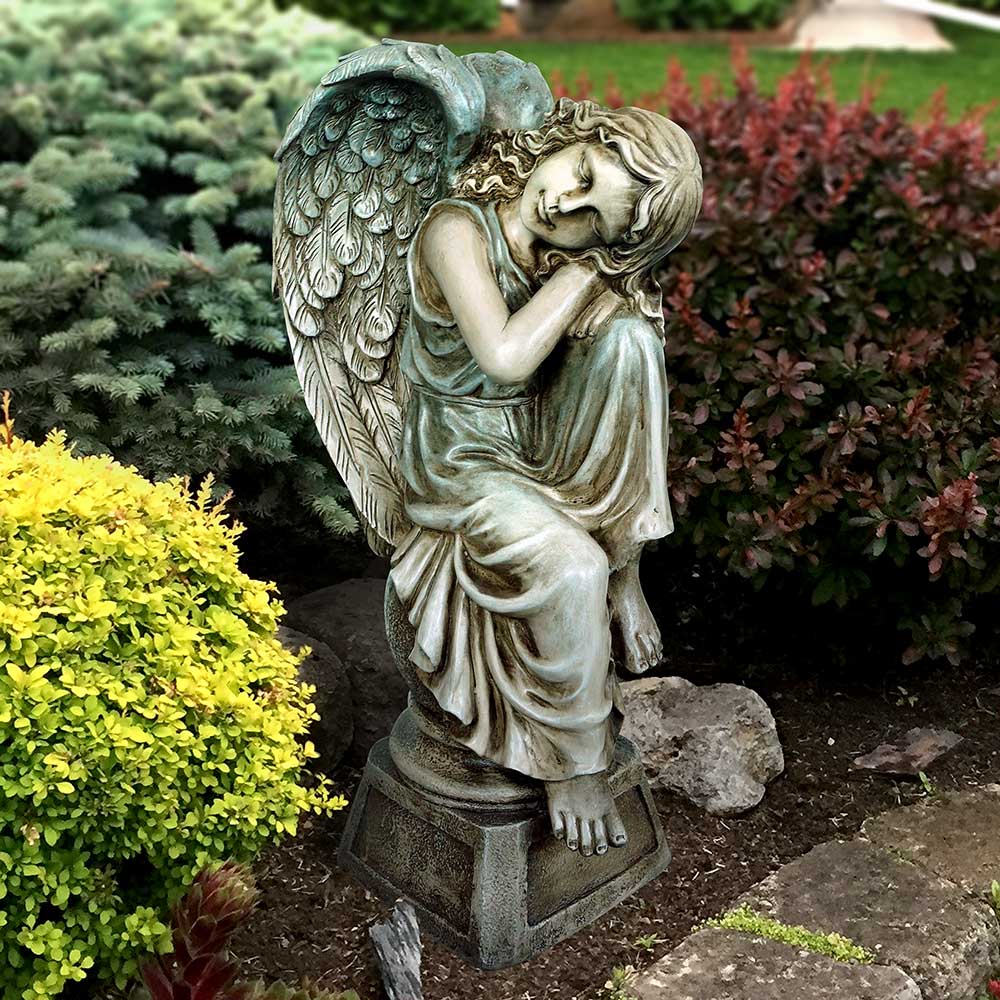 Indoor/Outdoor Statue

Height:

28″

(71 cm)

Weight:

23.2 lbs

Item#: AD12092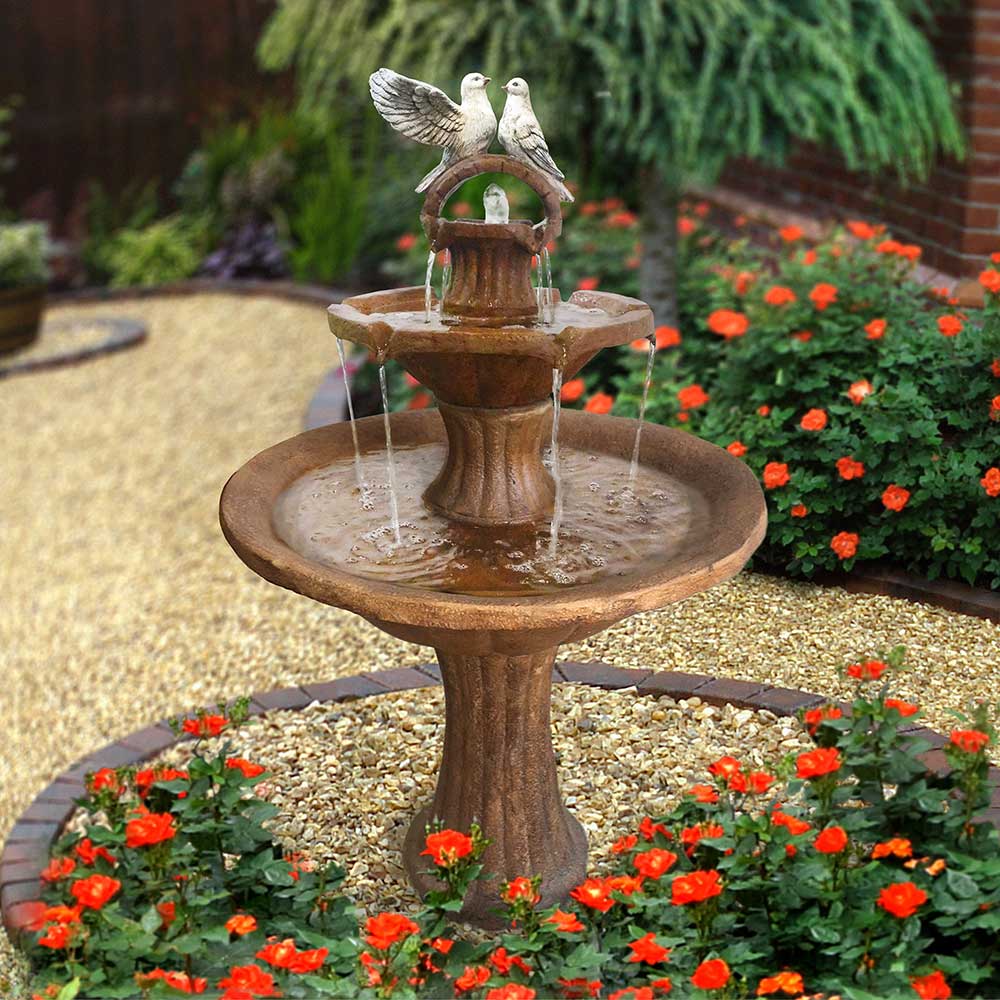 Outdoor Fountain

Height:

43.25″

(110 cm)

Weight:

66.2 lbs

Item#: AD92029

Includes: Energy Efficient Pump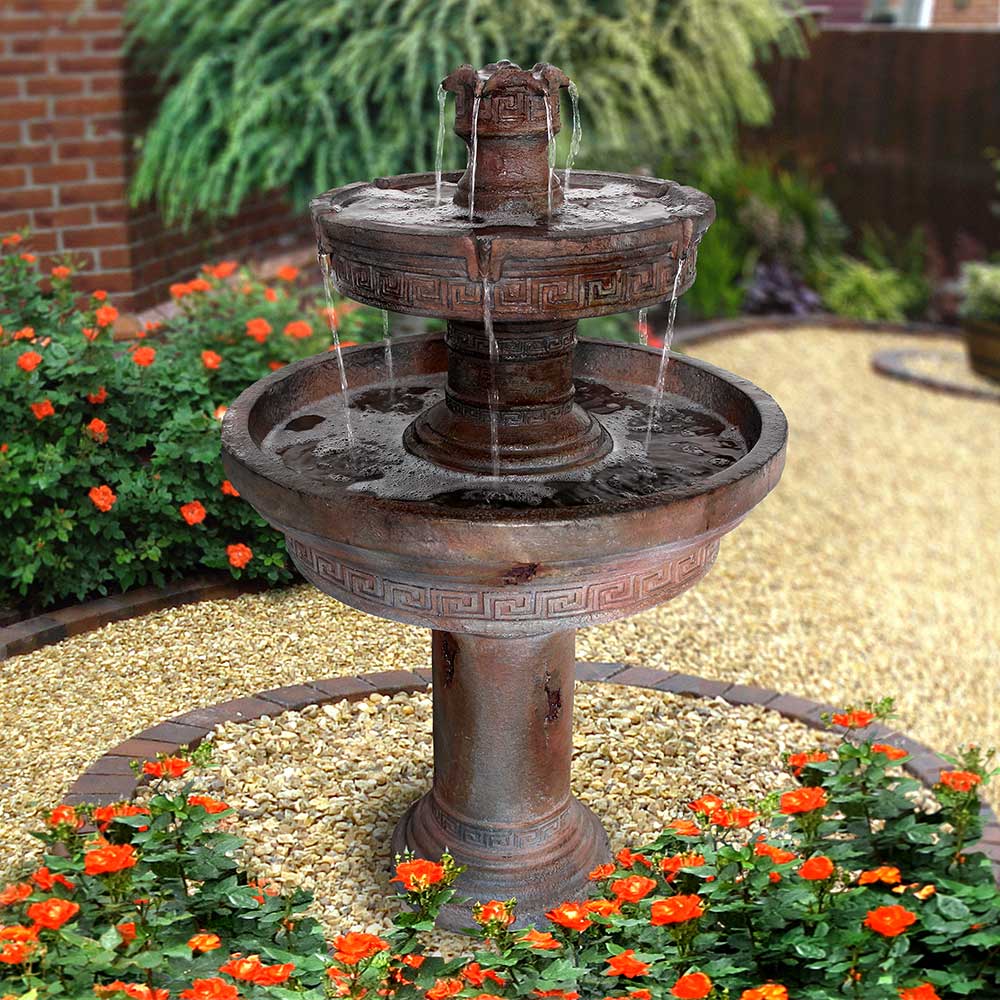 Outdoor Fountain

Height:

44″

(112 cm)

Weight:

71 lbs

Item#: AD93628W

Includes: Energy Efficient Pump
We recommend considering safety when choosing your pond location and style, especially if children or pets have access to the area.
Please check local building codes regarding maximum depths, and whether fencing or protective barriers are required to restrict access.
Ensuring the area is free from any underground utilities before digging begins is also essential. Remember: "Call before you dig"!
Pump Safety
Our pond pumps are carefully inspected and tested to ensure both safety and operating performance. However, failure to follow the included instructions and warnings may result in pump damage and/or serious injury. There will be no liability for …
The Pond Building Series™ product line offers options from a simple reflection pond to a stunning display of water features. Whether you want the calming nature of a Zen-inspired stream or the rich sound of a dramatic waterfall, the colour-coded packaging will guide you to a project that meets your vision.
The simplest and least expensive feature of any pond is the fountain nozzle, which not only provides a pleasing sight and sound, but also aerates the water to provide a safe habitat for fish and plants. Bubbling and Bell fountain nozzles provide a reflective resonance, while the Trumpet and …
For decorative ponds, the size and shape are limited only by your imagination and available space. Depth is not as critical a component as with a functional pond, and must simply be deep enough to provide sufficient water for your pump and hide the plumbing components from view.
Functional ponds should be a minimum of 18 inches in depth to accommodate plant life, with deeper areas in the 24- to 36-inch range as a minimum for exotic Koi fish.
The ideal functional pond would have shallow areas for plants and deep areas to successfully support fish and balance your pond's …
Canada's choice for Garden Decor and Pond Products