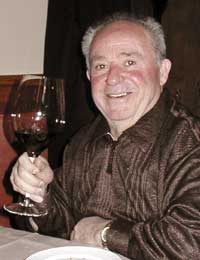 For over 50 years, Angelo has manufactured quality garden decor products from stone using the talents and old world traditions learned in his native Italy. He knows that today's consumer still wants quality, in addition to variety, simplicity, and of course, value.
The Angelo business now has "three generations" of his family responding to this demand with a wide range of products ranging from traditional stone to the innovative line of Angelo Décor products of Comp-Cast® and NuCrete® materials.
The Angelo family has developed this site with the purpose of supporting the retailers and ultimately consumers who purchase our products to help make their selection and use of them easier than ever.
We hope you will enjoy using the many informative and helpful areas of this site to help your chosen product provide years of enjoyment in your home and garden.
Our Philosophy…
Each and every Angelo Décor product is designed with the customer in mind. From ease of use and assembly to the overall appearance and value, we've poured our hearts into the products we put our name behind.
Continued care and responsiveness to our customers is our number one priority. This holds true for all customers, be it our retail partners who distribute the products or the ultimate consumer buying the product in the store. As a wholesale supplier of garden décor and pond products to our retail partners across Canada, we continually strive to address their needs, and the needs of their own customers.
Our Responsibility…
As a family – owned business of three generations, we are sensitive to our responsibility among our community, employees and partners. Our own values are reflected in our agreements with worldwide suppliers; insisting on ethical, fair treatment of employees, prohibiting child or forced labour, and working to ensure clean safe conditions for all employees.
We maintain a strict code of conduct for all our employees and customers alike. Our zero tolerance policy towards any form of harassment, exploitation or intimidation are a few examples of how we strive for the best in all areas of our business.